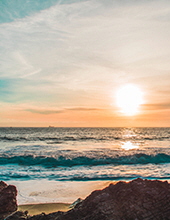 Obituary for Brenda Faye Parker Naile
Brenda Faye Parker Naile of Waco passed away Tuesday, December 26, 2017 in a local hospital. She was born in Bremen, April 20, 1943, daughter of the late Robert Parker and Mae Smith Parker. Faye was a retired employee of the Douglas and Lomason Company.

In addition to her parents, she was preceded in death by her husband, Haron Monroe Naile; a daughter, Tammy Tuggle; three sisters, Gloria Braswell, Lucille Morgan and Betty Sailors and three brothers, Buck Parker, Claude Parker and Ray Parker.

Survivors include two daughters, Tina and Dwayne Robinson of Waco, Teresa and Gary Collins of Carrollton; two step children, Angela Awalt of Bremen, Charles Naile of Carrollton; six grandchildren and fourteen great grandchildren and a sister, Sybil Lyle of Roopville.

There are no services planned at this time.