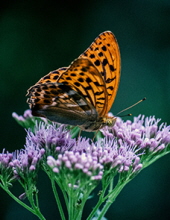 Obituary for Sandra McClain Jackson
Sandra McClain Jackson of Temple passed away Friday, December 8, 2017. She was born in Bowdon, August 2, 1946, daughter of Edna Adams Kenimer and the late Coy McClain. Sandra was a member of the True Vine Pentecostal Church in Carrollton and was a self-employed hairdresser.
In addition to her father, she was preceded in death by a brother, Charles McClain.
Survivors include her husband, Ira Allen Jackson of Ranburne, AL; children, Neal and Michelle West of Carrollton, Lindy West of Douglasville, Randi Jackson of Temple; five grandchildren, two great grandchildren; mother, Edna Adams Kenimer of Carrollton; a sister, Peggy Broome of Carrollton and a brother, Eddie McClain of Birmingham, AL.
There will be no visitation.
Private graveside services with Reverend Stanley Flowers officiating will be held for family only. Douglas County Honor Guard will serve as pallbearers.
In lieu of flowers, donations may be made to the ministry "Doers of the Word". Contact is Debbie Fincher at 770-315-4897.
Share your thoughts and memories in our guestbook at www.hightowerfuneralhome.com.