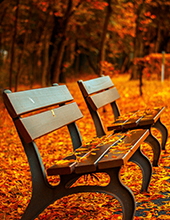 Obituary for Fred Watson
Fred Watson, 73, of Calhoun, formerly of Bremen, GA, died Saturday, November 11, 2017 in Calhoun Health Care. He was born in Tallapoosa, GA on April 25, 1944, son of the late Fred E. Watson and Bertie Mae Worthy Watson. In addition to his parents, he was preceded in death by two brothers.
Fred was a well known resident of Haralson County, Georgia, and grew up in the Waco Community, in the area known as Maddenville. Each morning, his sisters would carry his books to school with them on the bus, and Fred would run the 8 miles from Maddenville to West Haralson High School, and that afternoon run 8 miles back home. Fred would race freight trains and automobiles. He once responded to a dare from his friends and he ran 107 laps around the football field before stopping. Fred was described as "spectacular", "amazing", "phenomenal" and "simply unbelievable". His moment of glory arrived in 1963, when he was a Junior at West Haralson High School. He advanced to the Southeast All-Classification State High School Track meet at Grady Stadium, with 12,000 spectators in attendance. People from all over came to see the "Fast Watson Boy" run. On that day Fred ran the mile in 4:18, and the Two Mile in 9:19, setting a new state record that would remain unbroken for 12 years. Fred received offers from Georgia, Georgia Tech, Auburn, Alabama, Clemson, Berry and Furman. They were all interested in the "Golden Boy" of Track. Rather than take advantage of his scholarship offers, Fred chose to stay home and care for his father who was ill. He did not return to high school his senior year, but started working at the local cotton mill. Those who knew Fred were not surprised, as he always put the needs of others first. In all, Fred won a total of 27 Gold Medals in his shortened high school career.
To honor Fred and his past achievements, on February 21, 2000, Bremen Mayor Jim Carden, and Haralson County Commissioner Amos Sparks, proclaimed that day as "Fred Watson Day" in the city of Bremen and all Haralson County.
Fred loved sports and was an avid Yankee fan, Falcons fan, and loved Georgia football. He also loved gospel music.
He is survived by his son and daughter-in-law, Shane and Tiffany Watson; a daughter and son-in-law, Candy and Marc Brzozoski; grandchildren, Ryan Brzozoski, Ashlyn Brzozoski, Lauren Watson, and Kate Watson; a brother, Herman Watson; and three sisters, Nancy, Sara, and Susan.
A Graveside Funeral Service will be held Wednesday, November 15th at 11:00 a.m., from the Buchanan City Cemetery. Bro. Herman Parker will officiate. Honorary pallbearers serving will include staff and management of Calhoun Health Care.
The Watson family will receive friends on Tuesday, November 14th from 5:00 p.m. until 8:00 p.m. at Max Brannon and Sons Funeral Home.
Condolences may be left online at www.maxbrannonandsons.com. Arrangements are under the care and direction of Max Brannon and Sons Funeral Home of Calhoun.
Information furnished by Hightower Funeral Home of Bremen.
Previous Events
Visitation
Max Brannon & Sons Funeral Home
705 Old Red Bud Road
Calhoun, Georgia 30701
Graveside
Buchanan City Cemetery
3888 Hwy 27 North
Buchanan, GA 30113
Cemetery Details
Location
Buchanan City Cemetery
3888 Hwy 27 North
Buchanan, GA 30113