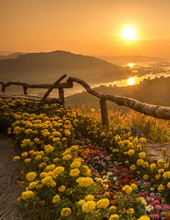 Obituary for Robert 'Larry' Eidson
Robert 'Larry' Eidson, age 69 of Louisville Tennessee passed away Sunday, May 6, 2018. He was born in Bremen, July 9, 1948, son of the late Adrian Eidson and Florence House Eidson.

Survivors include a son, Nathan and Stacy Eidson of Rockmart and two sisters, Velda Lepard of Bremen and Sheila and Steve Rose of TN.

Services are incomplete and will be announced later.