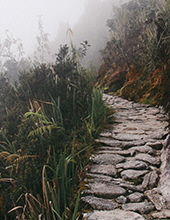 Obituary for Austin M. Thomas
Austin M. Thomas, age 21, of Lawrenceville, GA passed away on Friday, May 12, 2017. He was preceded in death by his grandmother, Judith C. Swafford. He is survived by his father, Eddie and Kelli Thomas, Bremen, GA; mother, Angie Thomas, Lawrenceville, GA; brothers and sister-in-law, Hunter Thomas, Buford, GA and Trey and Dusti Thomas, Bremen, GA; sister and brother-in-law, Sierra and David Morgan, Bremen, GA; grandparents, Dennis and Becky Pruitt, Buford, GA, Eddie Thomas, Sr., Cumming, GA and Teddy Kirk, Sr., Dawsonville, GA; great grandmother, Grace Smith Pruitt, Duluth, GA; and several aunts, uncles, nieces, nephews and cousins. Austin Thomas was born February 24, 1996 in Lawrenceville, GA. He received his education at Duluth High School. He was employed with Rexall Grill in Duluth, GA. He was of the Baptist Faith. Austin loved music, camping and being outdoors. He enjoyed helping people and most of all he loved his family. Funeral services will be held on Monday, May 15, 2017 at 2:00 p.m. in the Chapel of Flanigan Funeral Home with Rev. Chris Grinstead officiating. Interment will follow at Roswell Historic Cemetery in Roswell, GA. The family will receive friends at the funeral home on Monday, May 15, 2017 from 12:00 noon until 2:00 p.m.
To express condolences, please sign our online guest book at www.flaniganfuneralhome.com. Arrangements By: Junior E. Flanigan of Flanigan Funeral Home and Crematory, Buford, GA (770) 932-1133.
Information furnished by Hightower Funeral Home of Bremen.